Sarah Crawshaw (Managing Director, Asia Pacific) sat down with Public Affairs Asia's Karen Scott to discuss the future of government relations, its growing commercial importance, and how companies can best leverage the function in a […]
Taylor Bennett, our parent company in London, recently published a report on the Senior Manager's Regime (SMR) and its implications on the corporate communications function, particularly internal communications. Though SMR is a UK-based initiative, it is indicative of an emergent global trend where […]
Along with their recently published white paper on best practices for scaling the communications function at fast-growing technology companies, our US-based parent company Heyman Associates has released a complementary two-part video series. In these videos, Jessamyn Katz (West Coast and Technology Practice Lead) discusses how best to build the communications function at each stage of […]
Taylor Bennett Heyman's parent company, Heyman Associates, publishes a new white paper outlining best practices for scaling the communications function at fast-growing technology companies.
In a bid to address the challenges of building a communications […]
When should you ask for a raise? And how?
Heather McGregor – Taylor Bennett Heyman co-founder and managing director of our parent company Taylor Bennett – discusses the issues […]
We are enormously proud of our co-founder – and managing director of our London-based parent company, Taylor Bennett –  Heather McGregor, for her unwavering commitment to promoting and supporting diversity within the public relations profession through her work with the Taylor […]
Ahead of the EuroComm 2016 conference in Rotterdam, keynote speaker and Taylor Bennett director Kate Hamilton-Baily sat down with IABC EMENA board member Alex Malouf to discuss the sought-after skills in […]
Taylor Bennett Heyman are proudly sponsoring IR Magazine's annual awards and conference events in Hong Kong (2nd December) and Singapore (4th December).
Sarah Crawshaw (Managing Director, Asia Pacific) will be presenting as a panelist at both events:
In Hong Kong, on the topic of "Best practices: What […]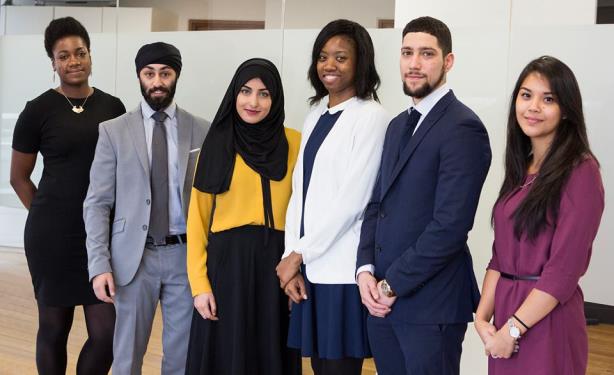 We are proud to announce that the Taylor Bennett Foundation has been recognised by PRWeek in the US for its contributions to diversity in the workplace.
Founded by executive search firm Taylor Bennett in […]
We are delighted to announce the launch of Standing out in the Marketplace of Ideas: The State of Global Thought Leadership 2015. Our global survey of more than 180 senior communications professionals shows that companies are more […]
Taylor Bennett Heyman's Managing Director for Asia Pacific, Sarah Crawshaw, recently sat down with IR magazine to discuss how candidates can get the most out of their relationships with recruiters and executive search firms.
Here are our top five tips:
1. Prepare before […]
Taylor Bennett, the PR and communications executive search firm, has brought in Kate Hamilton-Baily as a director and a member of the management committee.
Taylor Bennett, alongside its sister companies Taylor Bennett Heyman and […]
Zooming in on the Hong Kong IR job market
Strong candidate pool but opportunities scarce, explains Taylor Bennett Heyman.
As the large turnout at our most recent Greater China conference revealed, there are increasing numbers of IROs and aspiring IR professionals in […]
Taylor Bennett Heyman had the pleasure of hosting a group of Journalism and Mass Communication students from The University of Georgia, who paid a visit to our Hong Kong office.
Topics of discussion included Taylor Bennett Heyman's field of work and the burgeoning PR […]
Why did David Pope Consulting merge with Taylor Bennett Heyman?
With the increasing global nature of senior searches it made sense to merge the two businesses to create the only corporate communications, investor relations and public affairs search firm with truly global reach.
By joining forces we […]